Discussion Starter
·
#1
·
I recently bought spark plugs for my Challenger R/T (all 16 of them!) from Rock Auto and while at it checked to see what they had for V6 Cherokee oil filters. The offered Hastings ($4.43), Wix ($4.43), Fram ($5.19) and Motorcraft ($9.90). I was happy to see that more filters are being offered for the Jeep and prices are getting more in line with what they should be for a drop-in element filter vs. a spin-on cartridge.
I ordered a couple of the Wix WL10010 models, as I knew that Mopar sometimes has used Wix as OEM and they generally have a good reputation. $4.43 is about half the price of what I was paying for original Mopar M0-349 filters at the dealer. Plus, added to the spark plug order, the shipping stayed the same.
Below are some pictures of a new Wix WL10010 vs. the used Mopar M0-349. I had already installed one of the Wix filters when I did my third oil change a week of so ago and it installed fine. The motor hasn't blown up yet or anything like that. :grin:
As you can see from the pictures, the two filters are virtually identical. I admit I was too lazy to count pleats, though the count looks to be about the same. The Wix filter says 'Made in South Korea' and the Mopar filter shows no country of origin on it or its box. I am pretty sure they are not exactly the same filters (The Wix has no Mopar part number on it, for example) but they are very close.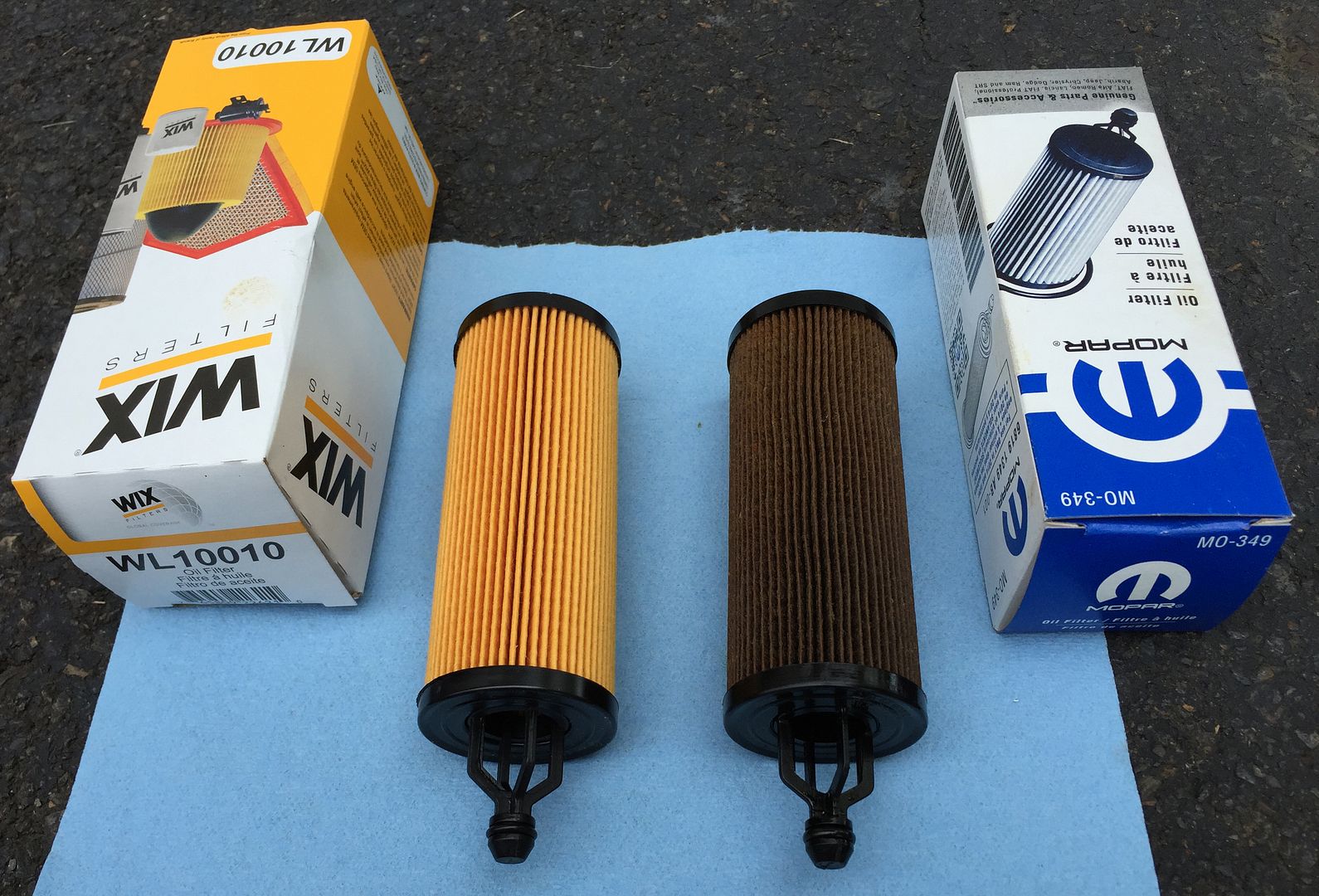 The Wix is on the left and the used Mopar filter is on the right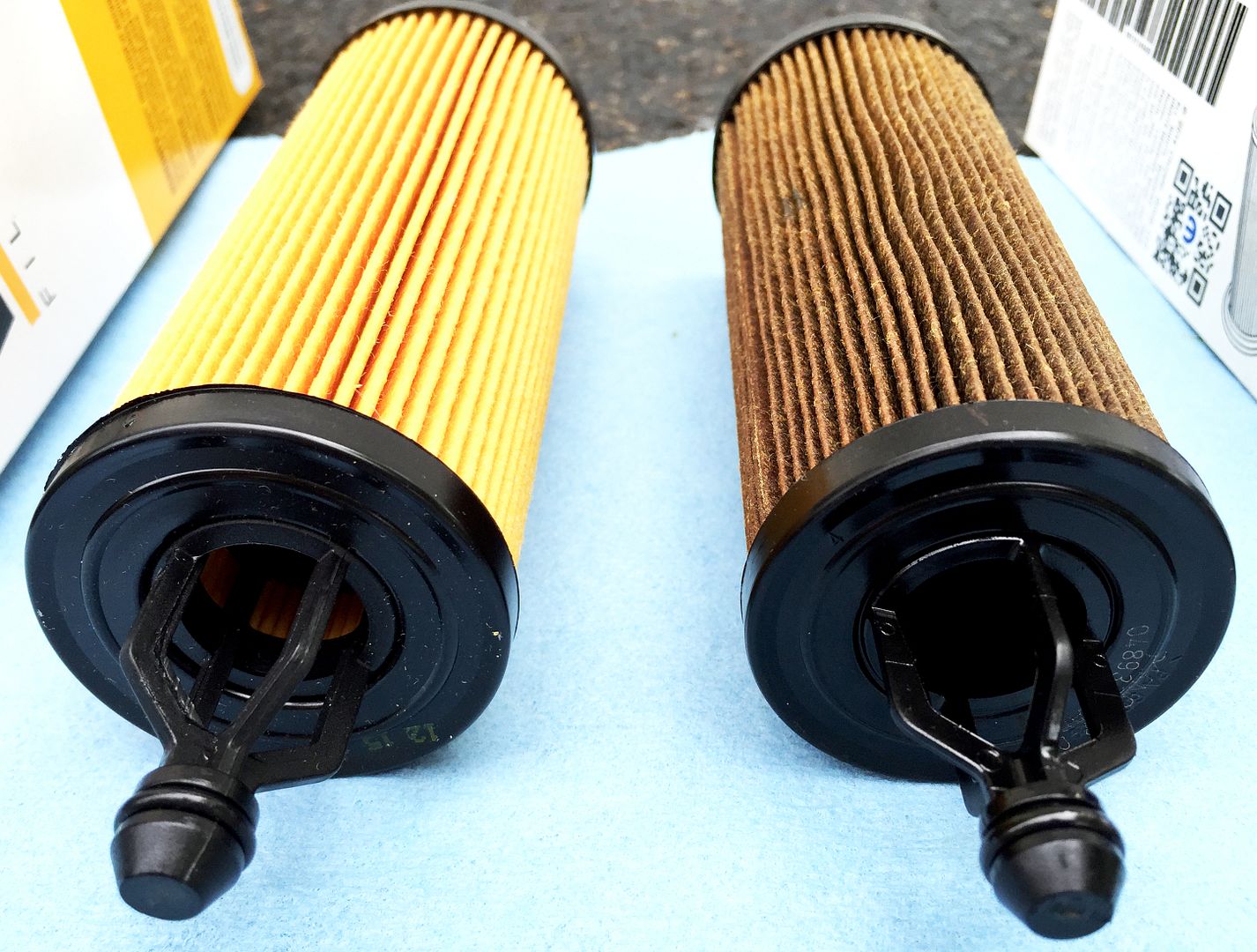 "Made in South Korea" on the Wix filter if you look close. Much better than made in North Korea.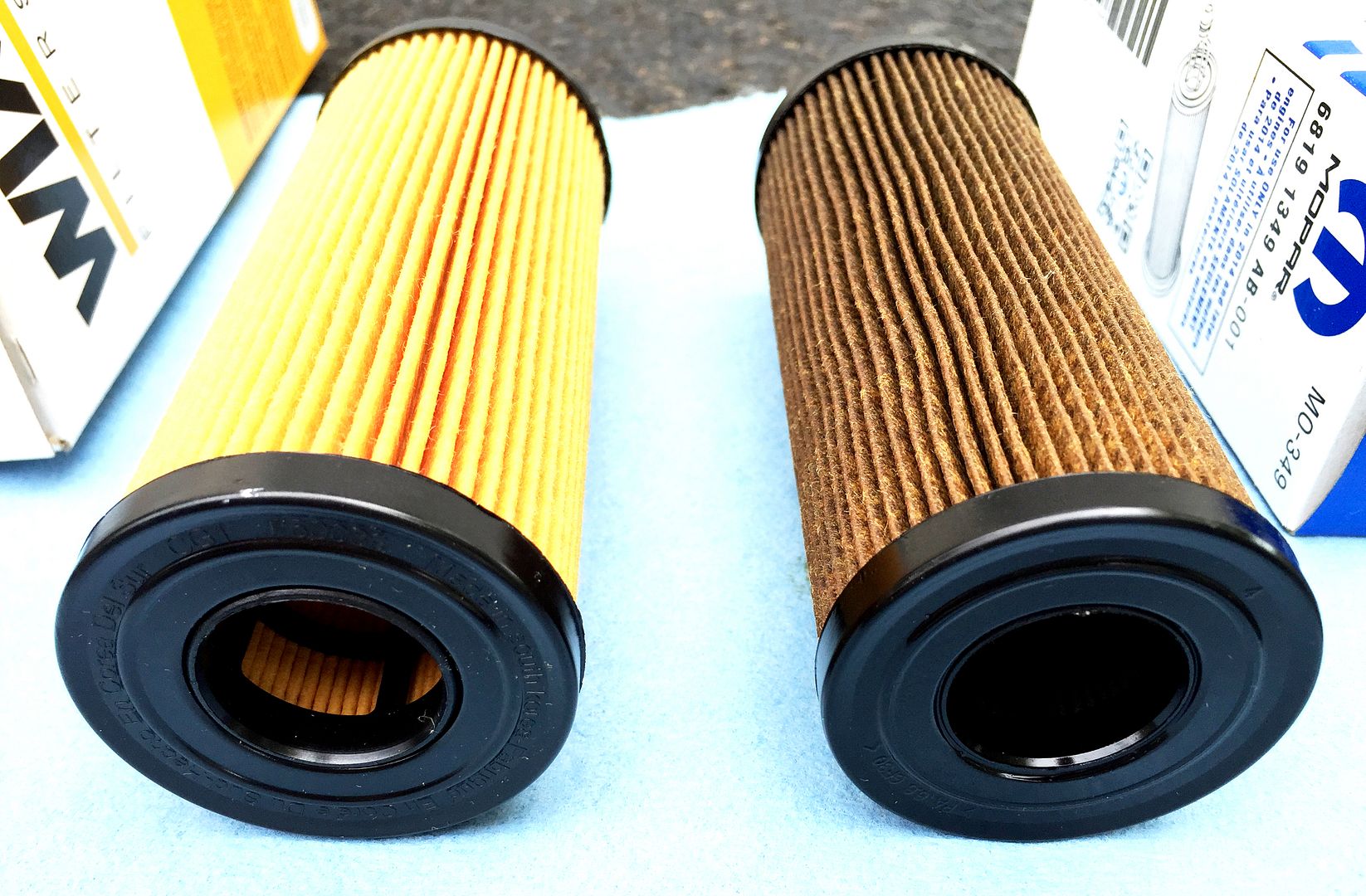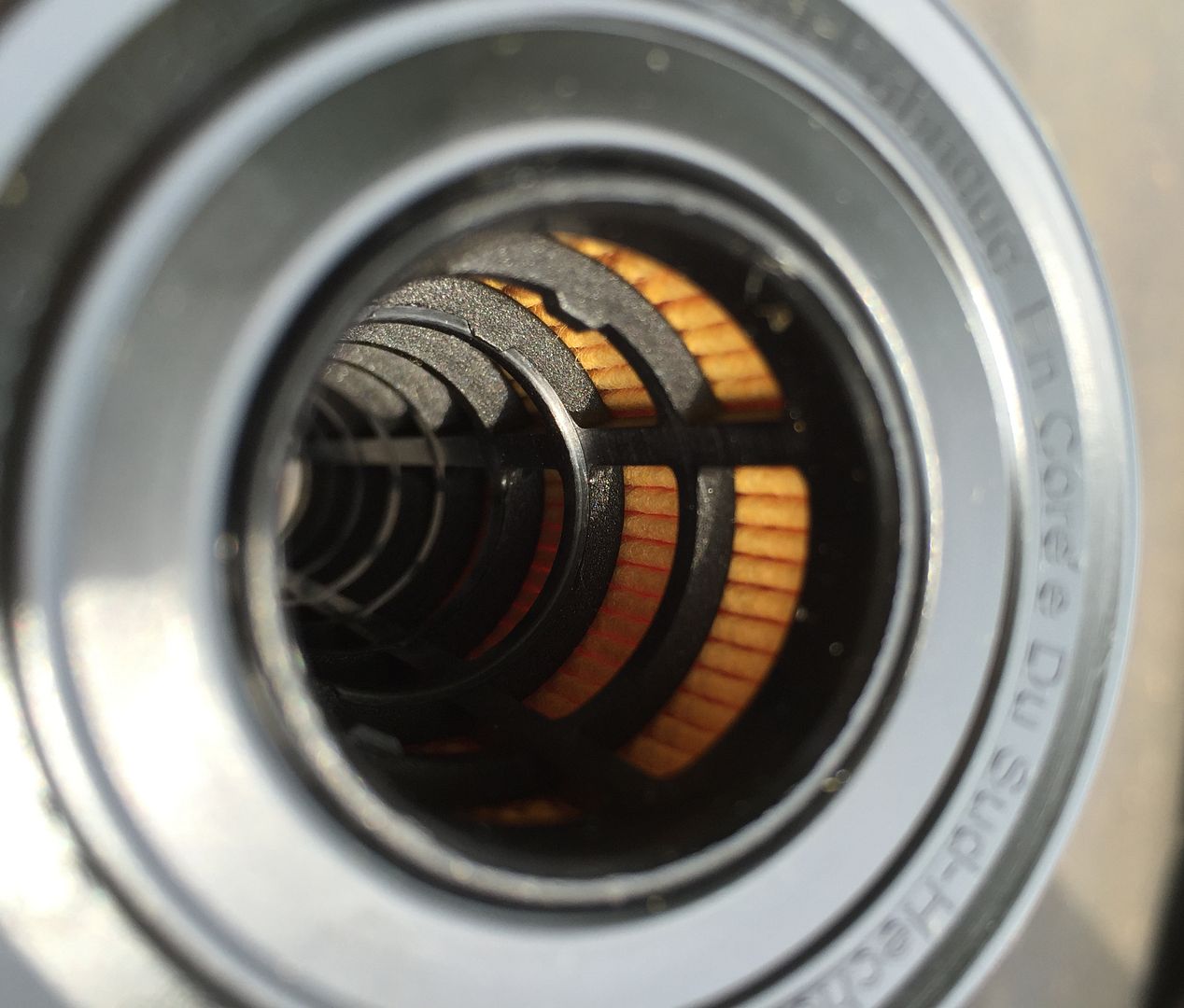 This shows the inside of the Wix filter. I didn't post a picture of the Mopar as it was too dark to show the ribbing - but they appeared to be the same.